The Pop Day Biscuit Gift Box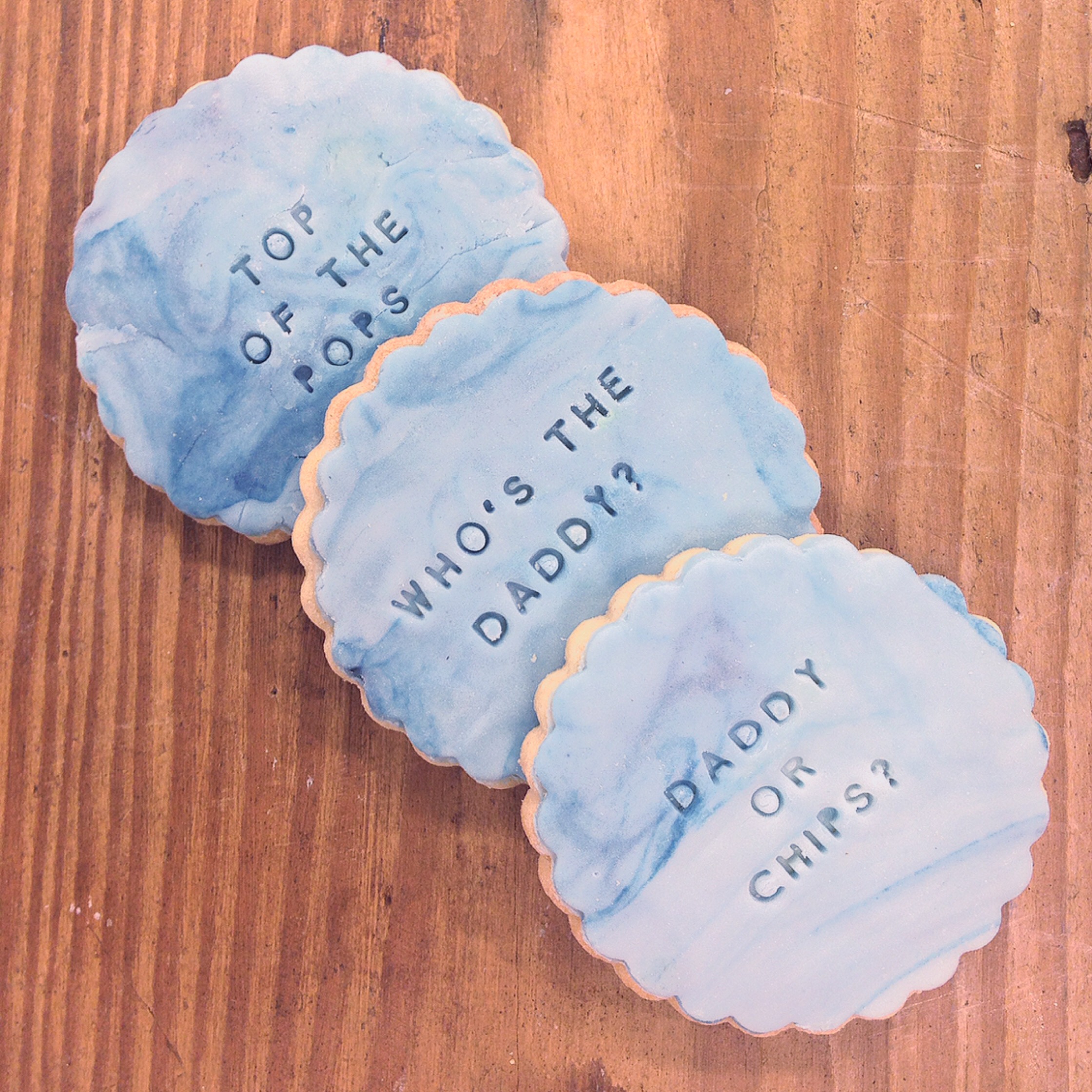 The Pop Day Biscuit Gift Box
The Pop Day Biscuit Gift Box holds the infamous Lady B biscuits reading:
Top of the Pops / Who's the Daddy / Daddy or Chips?
Each box contains 12 - 15 biscuits approximately.
NB:
All gift boxes will be sent out from the Lady B kitchen on Thursday 16th June for delivery on Friday 17th June via courier.
sold out